​Laurence Bourcier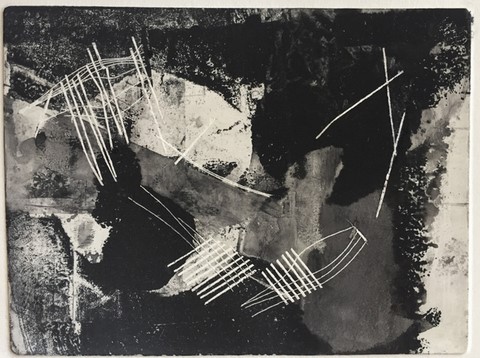 Laurence Bourcier (née en 1965) vit et travaille à Rueil Malmaison, près de Paris, France.

Après une carriere en Ressources Humaines, elle est diplômée des « Beaux Arts de Versailles » en 2015.

A partir de rencontres entre des matériaux et les traces d'un vécu émotionnel elle cherche à retenir la fragilité, la fugacité, et proposer une re-construction, une réparation qui nous parle de continuité.
Son travail pluri-disciplinaire s'exprime en gravure, peinture et installations.

​

Laurence Bourcier (born in 1965) lives and works in Rueil Malmaison, near Paris, France.
After a career in Human Ressources, she graduated from Beaux-Arts de Versailles in 2015.
Her work is multidisciplinary and combines engraving, painting and installations. Her reflection covers the themes of passing by and the print that we leave behind because it's what permits transmission. Her approach is comparable to an ethnologist as she tries to retain the time by building collections, accumulations and inventories. She asks questions about our relationship to everyday objects and acts by allowing them to be seen differently. So she can give a sense and a shape to the meaningless.